The Department of Conservation who manage perhaps New Zealand's most important fishery, that of the Lake Taupo Region, are currently gauging the views of anglers around a number of proposed changes to the regulations of the fishery, and have released a survey that you can fill out

here

.

Firstly, the are looking at potentially lowering the size limit from 400mm, to 350mm, and increasing the bag limit to 6 fish a day. The logic around this is that it will lower the pressure of the smelt population - by reducing the trout population, and this will in time lead to larger trout (due to a larger population of smelt). It could also lead to more spawning runs, as studies have shown that trout condition is one of the factors that dictate when they run. Overall I am in favour of this. Personally, I release around 90% of what I catch - and I would be highly unlikely to keep anything that is smaller than 400mm regardless. But I do know of people who may only get to the fishery once or twice a year - who love eating trout - and who would love the oppourtunity to "stock up the freezer" while they are there. And for this reason the 6 fish bag limit works. To put it in perspective - I cant still remember when the bag limit was 8 fish. And more people these days than ever before are catching and releasing. So I dont think this is going to have a negative impac on the fishery.

Perhaps the question that does concern me is around looking at what is defined as fly fishing - the reason being that Czech and European nymphing have raised questions around what is defined as fly fishing. The issue I have with this question is that it doesn't actualy state whether DOC have issues with these two methods, and are therefore trying to outlaw them. This, in my opionion, would be a backward step. Yes - czech nymphing is a highly effective way of catching fish, and I know it is popular with competition fly anglers. I also dont know of a single angler who uses this method, and nor have I seen anyone using it on the Tongariro River. But in my mind it is fly fishing. And we need to be able to incorporate new techniques as they emerge. Otherwise we would all still be fishing with wet flies, and using silk lines (which actually probably would be quite fun).

The final question is around introducing a family licence, and raising the age of a child from 16 to 18 - which I am in favour of as it gets more anglers into the sport. And another proposal for lowering the cost of a season licence for a over-65 angler. I am less in favour of this - as in my opinion most anglers over 65 have probably been fishing for many years and the cost of an annual licence is not going to break the bank.

Anyway, if you use the fishery and want to have your say, then fill out the survey. It only takes 5 minutes.
Powered by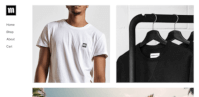 Create your own unique website with customizable templates.