First entry for a while - life has gotten in the way of fishing lately. But that all changed recently with a long-planned trip to fish the Tongariro River in New Zealand's Central Plateau region.

I have been fishing the Tongariro since I was 18, and I have special affinity for this river. It has a reputation for being one of the best trout rivers in the world, and fishes well year round. In winter the river draws anglers targeting the runs of spawning rainbows coming out of Lake Taupo - these fish are essentially a land-locked version of North America's steelheads - and in the summer the dry fly fishing can be phenomenal, not to mention the runs of Browns, which are also present within this fishery, albeit in smaller numbers.

The Tongariro - as with the rest of the Taupo fishery - is a fully wild fishery, with no stocked fish being introduced to the waterways. In recent years it has suffered some bad press, with many angler complaining that the runs weren't as large as they had been in times gone past, and that the fish weren't in as good a condition. However this season has seen a revival, and I have spent most of the winter reading reports online about large runs of fresh fish, and an increase in overall condition. So it was with this in mind that I packed the car and headed north.

On this trip I would be trying out a couple of new fishing methods. I had recently built my first double-handed rod - a Epic DH13 in a 6-7 weight - and was keen to try test this on some of the bigger pools on the river. The Epic was paired with a Sage 8080 Reel that I had bought for a Bonefishing trip, and which was big enough to balance the weight of the road, as well as to hold the Rio Skagit Versatip line system that I would be fishing. At the other end of the spectrum I had picked up an Airflo SLN Czech Nymphing rod from a retailer who was going out of business. This 5wt rod is 9ft6 long, but includes a 6 inch extension to enable you to fish it at 10ft. It also comes with an additional tip section, which is pretty cool. The emphasis for this set-up was on weight, so I paired this rod with a Reddington Zero reel, which is super light weight and has no drag, relying instead on a more traditional click and pawl system. On this set up I was using Rio's specialist Czech Nymphing line. I had read about both these techniques a lot, so I was looking forward to seeing how effective they would be compared to the more traditional "bomb-nymphing" that most anglers employ on the Tongariro.

Day one saw us arrive in Turangi in the late afternoon, and head straight down to the Bridge Pool - so named as this is beneath the main state highway bridge that crosses the Tongariro. Bridge Pool is probably the busiest pool on the river - and for good reason. It's central location, ease of access from both banks, and the fact that all spawning fish heading up the river must pass through what is a narrow section of river means that it can be incredibly productive - but it can also be quite busy. I generally dont bother fishing this pool - or when I do I concentrate fishing the less popular sections above the bridge, or way down the tail end of the pool where it shallows out as the river widens. So I headed above the bridge and geared up the Spey rod. This was only the second time I had cast a Spey rod, and I was surprised at just how easy it was. Now I am not saying I am doing it perfectly - but I could fire the skagit head most the way across the river, and get a nice long swing back down through the pool I was fishing. And at the end of the day thats what it's all about. And it appeared to work - because within 3 casts I was hooked into a nice conditioned rainbow that put up a strong fight before I brought it to the bank. After a few more swings with this rod I switched to the Czech Nymphing rig. This was somewhat more awkward to get the hang of - and it seemed to go against everything I had previously learned with fly fishing. Here I was trying to "lob" a very long leader with a team of three nymphs up river, and then lead them back down stream under slight tension while keeping the rod-tip high and the leader off the water. It felt awkward, but after a few casts I started to get used to how the line would cast and soon was covering some reasonably fishy looking runs. Again - it didn't take long and I was hooked into a small rainbow. This style of fishing tends to mean the fish you hook will be very close to you, and as you have no slack line the fish is connected straight to the reel - so the fight is on straight away. I was impressed how the Zero performed as a reel. The click and pawl drag was enough to prevent line overrun on fast runs, and it was easy to apply braking pressure to the rim to bring the fish under control. After a couple of minutes I had this fish on the bank, and then decided to call it a day - happy that I had at least caught a fish using both methods.

While in Turangi we stayed at

Tongariro River Motel

- which is run by Ross and Pip Baker. I have been coming here since around 2006 mainly due to the friendly reception we always get, and the great ammenities. The Motel consists a number of family-style units with a number of bedrooms, a comfortable lounge, and a kitchen. There is free wifi, free use of mountain bikes to get up and down the Tongariro River Trail, and free use of an old-school smoke-house to process any fish you catch. Ross has extensive knowledge of the fishery, and even when I don't stay there I will often drop in to find out where the action has been. Ross also runs a highly informative Daily Report on his website - which is good way of keeping in touch with the going ons in the fishery.

Day two saw us head out around breakfast time to a productive looking stretch of the river not far upstream from Judges Pool. On arrival there were a number of angler already fishing the obvious looking lies. I instead headed upstream to the top of the pool and targeted the knee deep fast-flowing water that most anglers would discount. I was using the Czech Nymph set-up, and on the first cast I was into my first fish - a very energetic jack in full spawning colours who was released to fight another day. Within 10 minutes I had landed another two fish, and by the time we left to head back to the motel an hour or so later I had landed 8 fish. I was now starting to wonder if I would ever go back to the more traditional nymphing that I had practiced over the last 20 years - Czech nymphing is deadly.

The afternoon I resisted the urge to continue Czech nymphing, and instead headed on down to the lower portion of the Bridge pool and swing a fly across the wide shallow section of the pool just above the rapids that lead down to the next pool. Fish often hold here after having fought there way up the white water. Within a few casts I was managing to get a respectable amount of line out and cover most of the water with a nice long drift. I had decided to go with a traditional Orange Rabbit pattern - rather than some of the more extreme looking "zinger" patterns that I had purchased at the tackle store. I was rewarded after about thirty minutes with the fish of the trip - and absolutely beautifully conditioned Rainbow hen.

Over all the trip was one of the best I have had in recent memory. I managed to land 28 fish, and lost a number of others. I was extremely impressed by the Epic DH13 - this rod is an absolute joy to cast - but then as I own two other Epic's I am not that suprised.

​The Airflo on the other hand I am less enthused about. On a number of occasions the rod came apart on the casts - which I put down to the flicking nature of how you cast a Czech nymph set-up, coupled with the ferrels being of a poor design. This was further reinforced when the ferrel on the 6 inch extension "blew out" when fighting a fish, and the section broke. Less than ideal. On the plus side though - the New Zealand distributors (Manic Tackle Project) were outstanding, and I had a new section within a couple of days of emailing them.

​

​

​
Powered by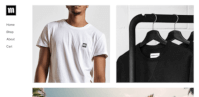 Create your own unique website with customizable templates.