I'll admit it - I'm a bit of a snob when it comes to where I fish. I blame this on the fact that I grew up learning to fish on the rivers in New Zealand's Lake Taupo region, specifically the Tongariro. And from a very early age I was told that Taupo was home "to the best trout fishing in the world." Fast forward 30 years and I'm now not so sure. Yes, it's a great place to cast a fly, but no one can argue that it's the same fishery as it was when Zane Grey put it on the world stage in his book "Angler's Eldorado." Nevertheless it's always held a special place in my heart - and it is against this that I judge all over rivers I fish.

For that reason - despite having lived within 2km of it for the last 5 years, I had until recently never fished Wellington's Hutt River. One of the reasons being that visually it just didn't appeal. For a large stretch of it length it is is paralleled by a motorway. It runs through the cities of Upper Hutt and Lower Hutt before emptying itself into Wellington harbour at Seaview, and it is easily accessed by dog walkers, runners, trail-bikers, mountain bikers, and other river users. When I compared this to the solitude of fishing a pool on the Tongariro - which lets face it - even when it's really busy it's still not that busy, I just couldn't be bothered. And besides - it looks like shitty water, so it probably holds shitty fish, right? How wrong I was.

​In late 2016 I finally decided to give the Hutt a go. This was mainly due to having seen a number of YouTube videos of some seriously nice looking Brown's being pulled out of areas of the river that I recognised. I did my research - and was surprised to find that the river holds a reasonably respectable population of Brown Trout - some approaching trophy size. This is more or less the opposite to fishing the rivers of Taupo, where Rainbows make up the vast majority of the fish caught, with the occasional Brown being the exception to the rule for those anglers not specifically going out to target them. I even bought a new rod (well, two if truth be told - but that's a story for another day) - a Scott Radian 6wt - specifically for fishing this river. I wanted to give myself the best chance of success I could.

As luck would have it, friends had recently built a house north of Upper Hutt overlooking a stretch of the river. I had often sat on their veranda looking down at the sweeping horse-shoe bend, thinking that there must be fish in that piece of water, so it was here that I decided I would fish first. I wasn't disappointed. Fishing a deep fast run alongside some willows not more than 30 minutes into my session I hooked up into a solid fish. What ensued was one of the hardest fights I have had for a long time. I finally managed to bring the fish to the net about 100m down stream from where I had hooked him - a solid conditioned 4lb jack, with wide soldiers, and copper and gold colouring. He had succumbed to a size 14 Hare and Copper being towed behind a small tungsten bed-head Princes Nymph, and had put up a hell of a fight. I released him back into the river, and as he swum away I couldn't but take a moment to reflect on all the time I could have spent on this river over the last five years - but hadn't. This pool was literally a fifteen minute drive from my house. The Tongariro is 4 hours away. And I wondered how many other local waters I could have been fishing over the years, but had discounted due to he misguided belief that nothing could stack up with what Taupo had to offer. And it was at this point that I decided to rectify this fault. I have decided to spend less time fishing the waters I am most familiar with - and more time exploring unfamiliar lakes, rivers, streams, creeks - and as a new challenge - saltwater locations. So stay tuned, and join me on what will hopefully be one of many future adventures.
​
Powered by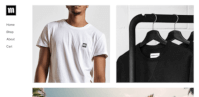 Create your own unique website with customizable templates.