In late 2016 I was driving down the highway when I heard a plug on the radio for an upcoming interview with a "world famous female fly fishing guide" who has just bought into a Wanaka-based New Zealand Fly Rod making company." The female angler in question was

April Vokey

- who I had heard of, but I had no idea what the rod company was. The only fly rod makers I was aware of where the two "big brands" - Kilwell and Composite Developments. Two rod companies that were huge and had a strangle-hold on the flyrod market in New Zealand while I was growing up, but whose day I would argue has been and gone. A quick google search revealed that the company in question was

Swift Fly Fishing

, who produce a line of flyrods - predominantly fibreglass - and market them under the name of Epic Flyrods. On their website you can buy rods and blanks, but what really caught my attention was the "ready to wrap kits." Essentially this is a box that contains all the components you require to build your own rod, and a very comprehensive step-by-step guide.

I had never considered building a rod before. And I wouldn't have known where to start had I wanted to. But now here was a kit that contains everything you need - and the best part - apart from the satisfaction of building your own rod, is that by building it yourself you are saving pretty much half the cost of what you would spend if you bought a completed rod from Swift.

You see, Swift state that they are not in the business of building rods - they are in the business of making world class fibreglass blanks (and a couple of carbon ones - almost as an afterthought it seems). They employ only one rod-builder, and each rod is "made to order" - and as you would expect, you pay a premium for it. No more though I would add than what you would pay for a top of the line mass-produced rod - such as a Scott Radian or a Sage X. But if you buy the kit then you pay roughly half the cost. The more I looked at it, the more it seemed like a really good idea. And the catch phrase "if you can tie a fly, you can tie a rod" finally convinced me.

So I bit the bullet and placed an order for an Epic 480 rod kit - in "so blue" colour scheme with a black reel seat. The kit ships in a Asolid cardboard box, that opens up an converts into a rod-building stand. The kit comes complete with the blank, snake brand guides, high-grade Portuguese cork handle, an aluminium Epic-branded reel seat, a pack containing all the resins and glues you will need, Japanese silk thread for the wraps, a rod sock, and a very cool fibreglass rod tube. And most importantly, a very comprehensive "how to" guide complete with pictures.

The Epic "Ready-to-Wrap" kit as it comes. The top insert of the box is removed to reveal two rod rest that fold up and act as a stand for building your rod on.

The process of building the rod itself is reasonably straight forward. You need to glue on the rod seat and the handle - which is as easy as it sounds, and then the bulk of the work is taken up with tying on the guides. Using the rod stand and a fly-tying bobbin this is a pretty straight forward task. The very first guide took me about 15 minutes to do - but after a few more they were taking me probably two minutes for each side of the guide. I did invest and purchase a

CRB Hand Wrapper

while on a quick trip to the US, and while this made things a little easier, it is not a requirement. Once the all the guides were on and aligned correctly it was time for the one part I was particularly nervous about - applying the resin (finish) to the guides.

This essentially involves mixing up the two-part rod finish, and then applying it to the wraps with a small paint brush while trying to avoid any drips or bubbles. To make this process slightly easier I had also picked up a

rod dryer

from the US. At roughly $40USD this piece of equipment spins the rod as it dries, meaning that the resin won't sag or drip during the drying process. Without one of these you would instead need to turn the rod by hand every 15 minutes or so - and I was not convinced that I would get as good a finish using this method.

Applying the resin itself was not as scary as it sounded. The instruction guide basically said to "be bold" and not spend time trying to get it perfect. The resin is "self-levelling" and once it is on it tends to flow evenly across the wraps as it dries. I applied resin to all the wraps - which being Japanese silk in a natural colour immediately became transparent - and left the rod on the dryer to set over night.

To say I was impressed with what I found in the morning would be an understatement. So would be saying it was "as good as a bought one" - because in my mind it was better. I could not fault the finish. The resin had dried smooth with no bubbles, and had levelled out perfectly. And now all that was left was to test it out on a fish.

---

So, I headed up the Hutt River on a sunny Saturday morning to see how it fished. This was both my first 4wt rod I had ever cast, as well as the first glass rod I had cast in about 20 years. Man, what a difference! Swift say they make "fly-rods with soul" - which is a great catch phrase, but there is some truth to it. The rod is a medium action - so it took a little bit of getting used to after having been bought up on fast and ultra-fast actioned carbon rods. But once I had the timing right I found I was punching the line out as far as I needed to - and as far as I was able to with my heavier rods. I now started to regret the not-insignificant amount I had recently spent on a Scott Radian 6wt. Eventually I came across a deep pool with a dark shape moving slowly in the current off to the side of a submerged log. I added a tungsten bead-head nymph to my leader to get down a bit deeper and cast upstream - and spooked the fish. So I moved on up the river. On my way back down stream an hour or so later I could no longer see the fish, but always the optimist I cast into the pool and watched the indicator as the leader drifted through. halfway through the drift the indicator jerked under the current, and I whipped the rod tip up. The line went taught, and the then came the tell-tale thump of a fish shaking its head, before he realised he was hooked and bolted upstream into the current. The main thing I noticed was how much "grunt" this rod had for a four weight. The rod bent hard, but at no point did it feel like it was under any stress or in danger of breaking. After quick battle I had a nice conditioned 4lb brown in the net.

In short, I am sold. And I am not kidding here - I don't think I'll ever buy another "factory rod" again. My very new Scott Radian (which was a rod I had dreamed of owning for a long time) has only been used once since I built the Epic - and even then it felt horrible to cast, having gotten used to a slower action rod. I'm sure I will use it again on bigger waters in the winter, but the Epic will become my go-to rod for the local rivers around where I live.

I will add that Swift are only one of a number of rod makers offering blanks, and there are numerous online stores that specialise in rod building equipment - the best one I've found being www.mudhole.com. I will eventually look at build a rod "from scratch" - including turning my own cork handle, but for now I have my eyes on a few more Epic ready-to-wrap kits. I have already placed and order for an Epic 888 which I am building to take to Aitutaki to chase Bonefish with in July, and after that I will probably go big - and look to build a double-hander.

So, if you have never considered building a rod, then I strongly suggest you give it a go. The Epic rod kits are a good place to start - and as a bonus you get arguably one the finest fibreglass rods on the market today as a result of you efforts. And there is nothing quite as satisfying as catching a fish on not only a fly that you have tied - but also on a rod that you have built.
Powered by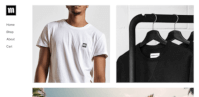 Create your own unique website with customizable templates.