The Crazy Charlie is perhaps one of the most iconic Bonefish flies and was developed by local guide Charlie Smith in the Andros Islands in 1977. So I couldn't possibly head away to Aitutaki without at least a few of these in my fly box.

The original pattern calls for chain-link eyes - but as I didn't have any to hand I went with what I had. The pattern is very simply to tie, can be tied in any number of different colour combinations.

The Crazy Charlie

Hook: Tiemco 8111S size 2 through to 8.
Thread: To match the wing colour
Body: Vinyl D Rib over pearl mylar wrap (I have used a clear rib, but you could try different colours)
Wing: Calf tail hair, a few strands of crystal flash.
Eyes: Chain-link, or lead.

Tie in eyes one third the way down the eye of the hook. Tie in mylar at the back of the hook, and then wrap thread forward to just behind eyes. Tie in vinyl D Rib behind eyes on top of hook shaft, and the wrap thread down to the back of the hook to secure rib, and then forward again in front of the eyes this time.

​Wrap mylar flash forward cover hook. I then go back down the hook and up one more time, on the final wrap bringing it in front of the eyes. Tie off and trim excess. Now wrap D rib forward tightly and tie off in front of the eyes.

Take a pinch of calf hair fibres, tie in in front of the eyes. And a few strands of crystal flash, whip finish, and coat with zap-a-gap.



Powered by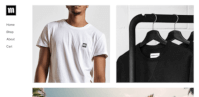 Create your own unique website with customizable templates.