While swinging BIG streamers might be second nature for our northern-hemisphere brothers and sisters - it's never really caught on down here. Until now.

I've noticed a number of anglers in fly tying forums down here in New Zealand tying some monster flies to go out and target our resident populations of Browns and 'bows. I'm looking forward to trying this out on the winter runs of rainbows in the Tongariro. And there is no good reason these types of flies shouldn't work. Our rainbows in the Taupo region are in essence steelheads - right down to the fact that they were introduced to New Zealand from the US. It's just that they live there lives in Lake Taupo - and not the ocean - before running up the rivers to spawn.

Anyway, here's a great little clip of some big streamers being used to good effect on some Browns.
Powered by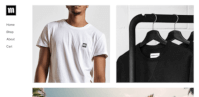 Create your own unique website with customizable templates.