I've become a fan of listening to podcast, especially with all the travelling I do. It's a nice alternative to staring into the back of headrest in front of you when you're on a long-haul flight to somewhere.

There are already a number of good fly fishing podcasts out there - and I particularly enjoy April Vokey's "Anchored" podcast. It led me to discover Epic Fly Rods, and her interviews with master realistic fly tier Ted Niemeyer, and Joan Wulf, offer a glimpse back into a time that is long gone.

Now there is a new kid on the block, with The Drake magazine starting their own podcast "The Drake Cast" this June. It seems long haul trips just got that little bit more bareable.
Powered by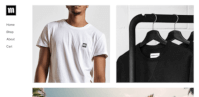 Create your own unique website with customizable templates.